A work permit for foreign citizens in Ukraine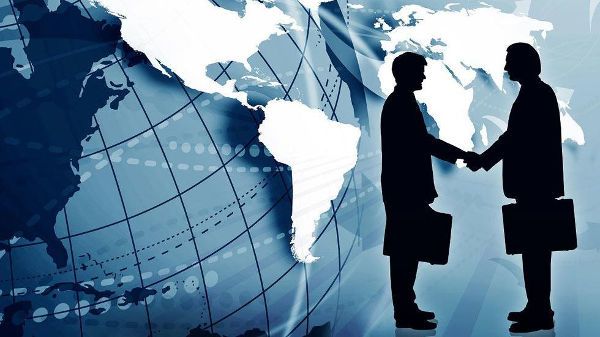 Article 8 of the Law of Ukraine "On Legal Status of an Aliens" establishes that legal entities may employ foreign citizens only after  obtaining work permit, except  cases provided for  by the  law. Using the work of foreign citizens a permit in the manner prescribed by law is prohibited, otherwise it entails  sanctions, with following  deportation of foreign  worker from the territory of Ukraine.
A work permit is an official document, which is taken by employers in accordance with the law to employ foreign citizens. A work permit issued by the State Employment Center for one year with possibility of extension.
For hiring, a work permit is not required for the following persons:
Foreign citizens, who have received a permanent residence permit in Ukraine;
Foreign citizens, that need an additional protection, or who have been granted temporary protection in Ukraine;
People who have the refugee status in Ukraine;
Staff of foreign airlines and merchant marine;
Foreign journalists and media workers, received accreditation to work in Ukraine;
Professional athletes, artists and art workers, who work in Ukraine in this field;
Employees of emergency services to carry out urgent work;
Employees of representative offices of foreign companies registered on the territory of Ukraine for by the law;
Religious leaders, who are temporally in Ukraine on the invitation from registered religious organizations, in coordination with the authority, which registered this organization.
Participants of the projects of international technical assistance;
Teachers in public institutions of higher education(universities);
And some other categories of foreign citizens in the cases provided for by the  laws and international agreements of Ukraine.
The territorial bodies of the State employment service issue for Ukrainian employers permission to hire foreign manpower to specific positions (in accordance with the classification of occupations). This permit is issued after positive consideration by the Commission about documents are given by employer.
Only after obtainment  work permit and entrance on its basis into Ukraine, it is possible to obtaine a temporal residence permit for foreign citizen in Ukraine.
The employment of an foreign citizens considered to be well reasonable , in the case of recruitment him/her for management positions, provided that foreign citizen is the founder (co-founder) of the enterprise, as well as, if the foreign citizen  holds the copyright and shall be employed in the Ukraine to use his/her authorship.
The permit is issued for a period not exceeding one year and may be extended in the same period.
The documents  which are required to get a work permit in Ukraine
Application (set form) for permission to work in Ukraine, which shall be sent to territorial bodies of the State employment service.
Reference of Special examination conducted by MIA (Ministry of Internal Affairs).
Copies of documents on education or qualification acquired. These documents shall be duly certified by a notary and translated into Ukrainian language.
Documents issued by the medical and prophylactic institution that person does not suffer from chronic alcoholism, substance abuse, drug addiction, or other infectious diseases, the list of which is defined  by the Ministry of Health (if documents were issued in the country of origin of foreign citizen – they must be certified and translated into Ukrainian language).
Color photos 3,5×4,5 – 2 pieces.
Reference from enterprise, organization about non-participation by foreign citizen position which relates to state secret.
Copies of pages of foreign citizens' passport with the main data and their translation. Which must be certified by notary.
Original receipt for payment of state duty for consideration of the application at an amount of four times minimum salary.
Regulated by:
Resolution of the Cabinet of Ministers of Ukraine dated 27.05.2013 № 437 Questions issuance, extension and revocation of permission for the employment of an aliens and stateless persons.
Law of Ukraine On Legal Status of Foreigners and Stateless Persons dated  22.09.2011 № 3773-VI